Professional Veterinary Laser Therapy Helps Pets Heal at Bridgeport Animal Hospital, Wise County, TX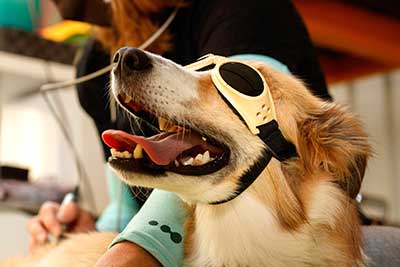 Our Companion laser therapy system can be used to curb swelling and pain in inflamed tissue and nerves during surgery, promote healing after surgery and trauma, and treat such problems as back pain and arthritis in dogs and horses. Whether used as a singular treatment or in conjunction with other procedures, laser therapy has been clinically proven to be an effective pain management method and can even help recover mobility in injured joints and limbs.
Bridgeport Animal Hospital's laser therapy equipment is some of the finest in the industry, and our dedication to remaining at the forefront of this new field is just one more reason why our practice is special.