Care for Farm Animals & Cattle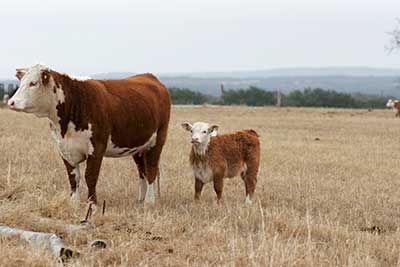 Because the health care needs of farm animals vary greatly depending on their environment, we see all farm clients for consultation before moving forward with care. Since cattle, goats, sheep, pigs, and other herd animals are by nature more prone to exposure and disease, it is important for us to have an understanding of the environment and lifestyle in order to provide the best care we can.
Whether we're seeing a member of a herd or a show animal, it is always our priority to effectively prevent and detect illness. De-worming and vaccination protocols are standard in all cases, though it is hard to generalize about the needs of farm animals. Our inventory of large animal-specific and portable equipment gives us flexibility in care and diagnosis. At Bridgeport Animal Hospital, our long-standing relationship with farm animals is something we are proud of.