Veterinarians
Dr. Bill McGee

DVM
Bill was born up in Calgary, Canada, in July 1967. He moved to Duncanville, Texas, as a kid, where he grew up and graduated from high school. He attended Tarleton State University from 1985 to 1989, and earned a B.S. in animal science.
After his undergrad career was over, Bill attended Texas A&M University's School of Veterinary Medicine, graduating with honors and a bachelor's in veterinary science and a Doctorate in Veterinary Medicine. He began as a practicing veterinarian in a mixed-animal practice in Floresville, Texas, where he worked for three years before joining Dr. Jeff Williams in purchasing Bridgeport Animal Hospital in 1996.
Bill enjoys all aspects of veterinary practice and is always striving to learn something new every day. Most of his free time is taken up with his family. He also enjoys photography, skydiving, scuba diving, wood working, and is always trying to find the time to ride. If you'd like to view some of Bill's photos, feel free to visit his photography website. Bill's love for animals goes beyond just his work as a veterinarian and goes back with him at the end of the day to his home in Bridgeport, Texas, where he has a dog named Namon, who is 5 years old, as well as several horses and cattle.
Dr. Jeff Williams

DVM
Jeff was born on November 6, 1965, in Palestine, Texas, and grew up on a ranch in Montalba, Texas, where his parents still live. He graduated from Palestine High School in 1984, where he played football and baseball and was also involved with 4-H and FFA, showing steers and heifers throughout his formative school years.
After high school, Jeff went to Texas A&M, where he received a bachelor's of science in animal science in 1988 and a bachelor's of science in veterinary science in 1990. After graduating from veterinary school in 1993, he joined the staff at Bridgeport Veterinary Clinic, later buying it with Dr. Bill McGee from Dr. Rusty Mann. Jeff and Bill also purchased Boyd Animal Clinic from Dr. Steve Cotter in July 1999.
Jeff has always been an involved and active member of his community. His clinics help with local 4-H and FFA organizations, and he also helps to teach 4-H veterinary science classes in the spring. He is a member of the Bridgeport Lions Club, Wise County Ducks Unlimited, and Cross Timbers A&M club. Outside the veterinary community, he stays involved with sports by helping out with Wise Youth Football and the Bridgeport Youth Association coaching football, baseball, and softball. Jeff currently resides in Bridgeport, Texas, with his wonderful wife, a great 12-year-old son named Chase, and a beautiful daughter, Payton, who is nine.
Dr. Alex Lemish

DVM
Dr. Tommy Harris

DVM
Staff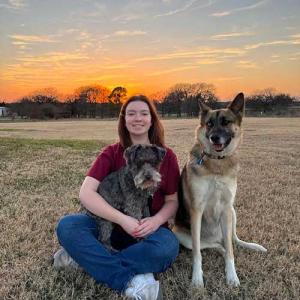 Abby O

Kennel Technician/Client Services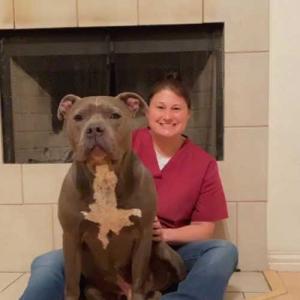 Amanda M

Client Services
Amanda R

Veterinary Technician
Brailey L

Kennel Technician
Brooke Y

Veterinary Technician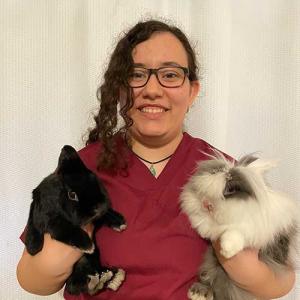 Chandler S

Kennel Technician
D J A.

Veterinary Technician
Elizabeth H

Veterinary Technician
Hailey H

Veterinary Technician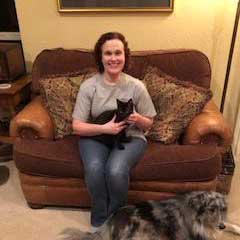 Jessica B

Client Services
Kassidy H

Veterinary Technician
Jodi M

Veterinary Technician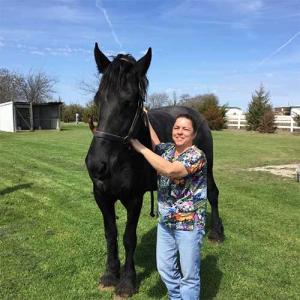 Kim C

Lead Veterinary Technician
Kim H

Office Manager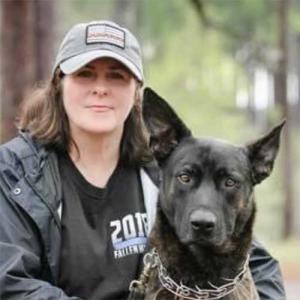 Laurie D

Groomer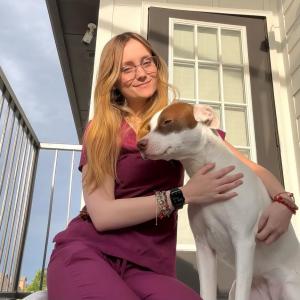 Marissa M

Veterinary Technician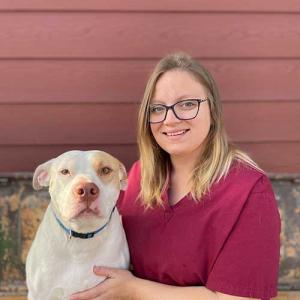 Savannah R

Veterinary Technician
Sydney M

Kennel Technician
Venus Boyte

Veterinary Technician
Wendy T

Veterinary Technician